Selmore Youth is for students in 7th through 12th grades. Our youth ministry provides Bible teaching geared toward teens, missions opportunities, and plenty of activities for fun and fellowship! We meet on Sunday mornings 9:00-10:00 where we are going through the Gospel Project Curriculum. We also meet on Wednesday evenings for Trek & Journey from 6:00-8:00 (dinner is provided from 6-6:30). Check out our

youth ministry's Facebook page

or Instagram page for upcoming events & activities or contact Pastor Aragon with questions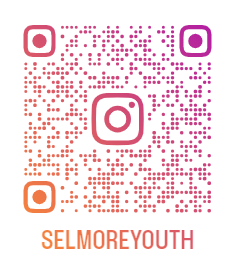 SUNDAYS 9-10: We are going through the Gospel Project! upcoming events & activities or contact Pastor Aragon with questions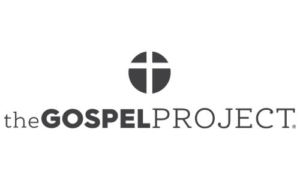 What is the gospel project?
Gospel? It means good news. As Christians, it's all too easy to forget that. That's why we use The Gospel Project. The Gospel Project

(TGP) is a chronological, Christ-centered Bible study for Kids & Students that examines how all Scripture gives testimony to Jesus Christ. TGP

helps kids & students dive deep into the big story of the Bible—
God's plan to rescue His people thro

ugh His Son, Jesus Christ
.
The Gospel Project At CHURCH
Each week Selmore Kids & Students Gospel Project lessons will come from the same Bible text, but will be taught in an age appropriate manner using age appropriate methods to further their engagement. The Gospel Project will help Kids & Students
Understand the unifying story of Scripture

Promote gospel transformation, not behavior modification

Elevate mission as the natural response to gospel transformation
This is the video for students
WEDNESDAYS 6-8pm- The Youth Ministry solutions from Awana are designed to enhance a student's discipleship journey throughout middle school and high school. Trek and Journey offer students the ability to live out their faith in their teenage years and beyond. This year we will use the Awana Journey Disciples Curriculum for our combined Trek & Journey group. Disciples focuses on what is expected of a disciple who strives to follow Jesus wholeheartedly as presented throughout Scripture. Our Family Pastor Aragon Wyatt leads our Youth Ministry.
@ Selmore we want all students to come and enjoy the Lord through games, music, and relevant Bible teaching. We invite students to dig deep into God's word with the at home Student Bible Study "Disciples" workbook; however it is not required nor will students feel left out if they don't.
Schedule: We start the night at 6pm eating dinner with the rest of the church family. At 6:20 the youth will move to their room for an interactive activity or game, musical worship led by our youth band, then a message using the Disciples material, and we close with small group discussions.